Upcoming conferences and webinars
Dec 1, 2017
American Banker Small Business Conference, Austin
Dec 4, 2017
Marketplace Lending and Alternative Finance Summit, Dana Point
The Impact of Alternative Finance on the Equipment Finance and Leasing Industry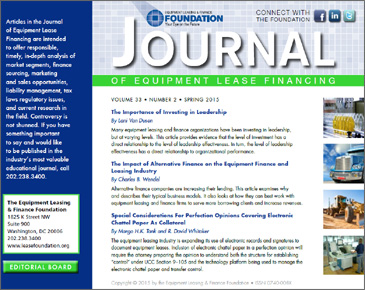 Download PDF
Alternative finance companies are increasing their lending. This article examines why and describes their typical business models. It also looks at how they can best work with equipment leasing and finance firms to serve more borrowing clients and increase revenues.
---
Recent Webinar: Cross Selling Post Wells Fargo, A Road Map for Bank Management
How Can We Help You
FIC Advisors, Inc. can assist your financial business with a broad array of services. We provide our clients with a flexible operating model, allowing us to customize the level and type of our involvement to meet client needs.
Read more...
Selecting an Alternative Lending Approach and Partner: The Banker's Perspective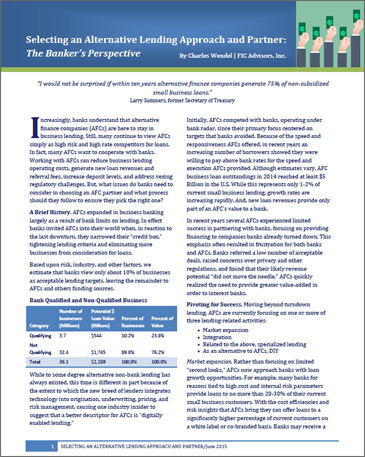 Download PDF
FIC's new perspective on the decisions banks need to make in considering whether to participate in the alternative finance space and in selecting a partner. We already see banks making mistakes in their section decisions, based upon incomplete information and poor internal analysis.